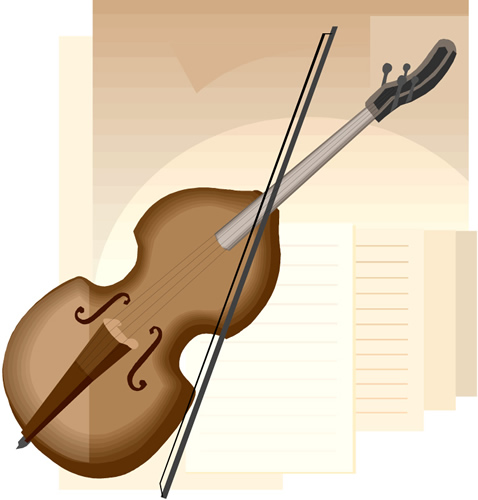 Austin Leach
---
6th Grade Orchestra, 7th Grade Orchestra, 8th Grade Orchestra
Benold Middle School
Phone: 943-5090 x.6988
Email:
leacha@georgetownisd.org
Welcome to the Benold Orchestra! Students interested in joining should contact Mr Leach. If you missed the instrument night, lets arrange a time for you to come out and test the instruments. We have a variety of Violin, Viola, Cello and Basses and we will find the instrument that you love and find the size that fits you!
Can you do Sports and Orchestra? Absolutly we have a few graded performances and have made adjustments to our schedule so that you have a complete and fufilling time at Benold.
How many years of experience do I need in order to join the Benold Orchestra? More than 90% of the kids that join have never touched an Orchestral Stringed instrument. Beginning orchestra starts from day one and welcomes all Benold Students no matter what grade they are in. If you are an incoming student and have taken private lessons contact Mr Leach and we will find the appropriate level for you.
What else can I expect out of Orchestra? How about a Schlitterbaun trip for 6th graders and a 6 flags trip for 7th and 8th
Concerts and Dates
Required Concerts, arrival times will be announced by flyer
October 26 @ PAC All Orchestras
November 11 @ Benold, Advanced Orchestra (assembly)
December 15 @ PAC All Orchestras w/ Choir
January 28th Solo and Ensemble MOVED to FORBES MS
February 15 Pre UIL Concert
Intermediate performs at 6:30 be in Warm Up room and ready by 6:00
Advanced performs at 8:00 be in Warm Up room and ready by 7:30
February 16 Orchestra Petting Zoo for Students Starting Orchestra starts at 5:30 use the back entrance to get to the Orchestra Room
April 1- 6th CANCELLED CONFIRMATION WAS TOO LATE
May 17th Spring Concert
Sports and other activities may conflict with these dates. Parents need to contact me, I will try my best to make things work out but these concerts are a big chunk of the orchestra grade.
See Needed Forms For Specifics. I will hand out Flyers a month before concerts and post them online
Other performance oppurtunites may pop up but will not be part of your grade.
IMPORTANT ORCHESTRA WEBSITE INFORMATION
All Students and Parents are expected to use the CHARMS website or the CHARMS App in order to find
- Calendar Information regarding concert dates, times, and location
- Forms related to orchestra participation and activities
- Volunteers needed Calendar dates
- Information about activity and trip fee
Texts can be sent from CHARMS reminding you of important events!!
LOGGING INTO CHARMS
School Code: Benoldorch
Passoword: Student's Six digit ID Number
Schedule